Directions to Apartment 414
Welcome to Muse at SoCo. Proceed to your unit by following the red line. Follow signs towards building 3&4. Walk a few feet through the Corredor and make a quick left down the staircase. Walk down two flights. Turn left, unit 414 is on your right hand side.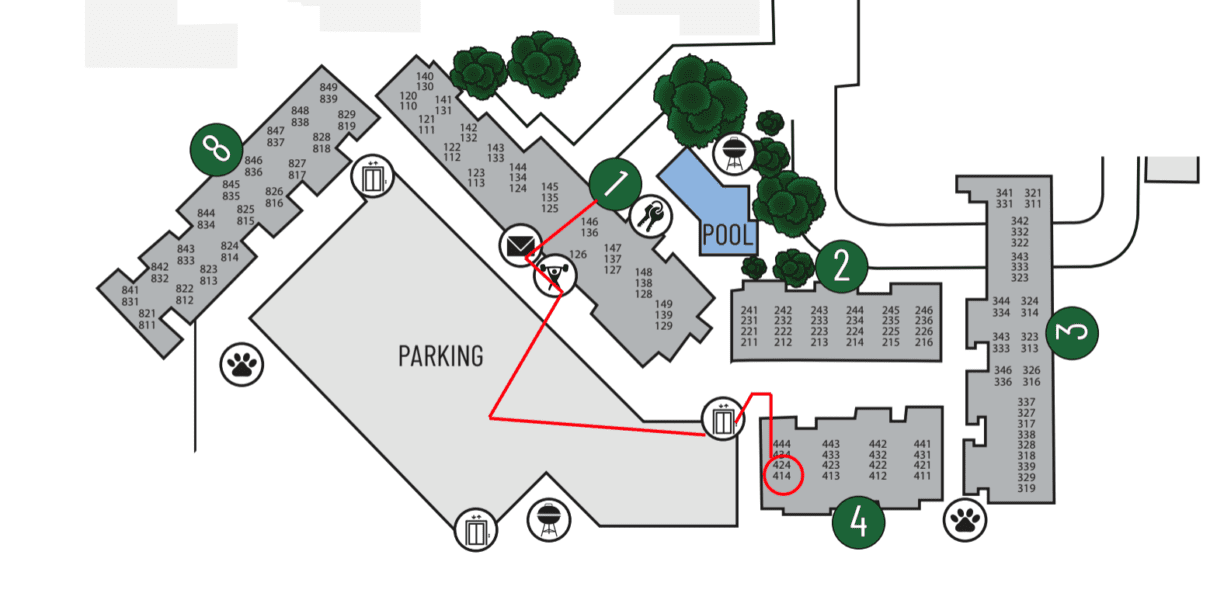 Note that this map is for illustrative purposes only and may not be to scale.