Directions to Apartment 319
Welcome to Muse at SoCo. Proceed to your unit by following the red line. Follow signs towards building 3&4. Walk a few feet through the Corredor and make a quick left down the staircase. Walk down two flights, turn left at the bottom of the staircase and continue down the hall, continue through the Corredor until you see a sign for building three. Take a right. Continue down the hall. Unit 319 is on your left, right before the stairs.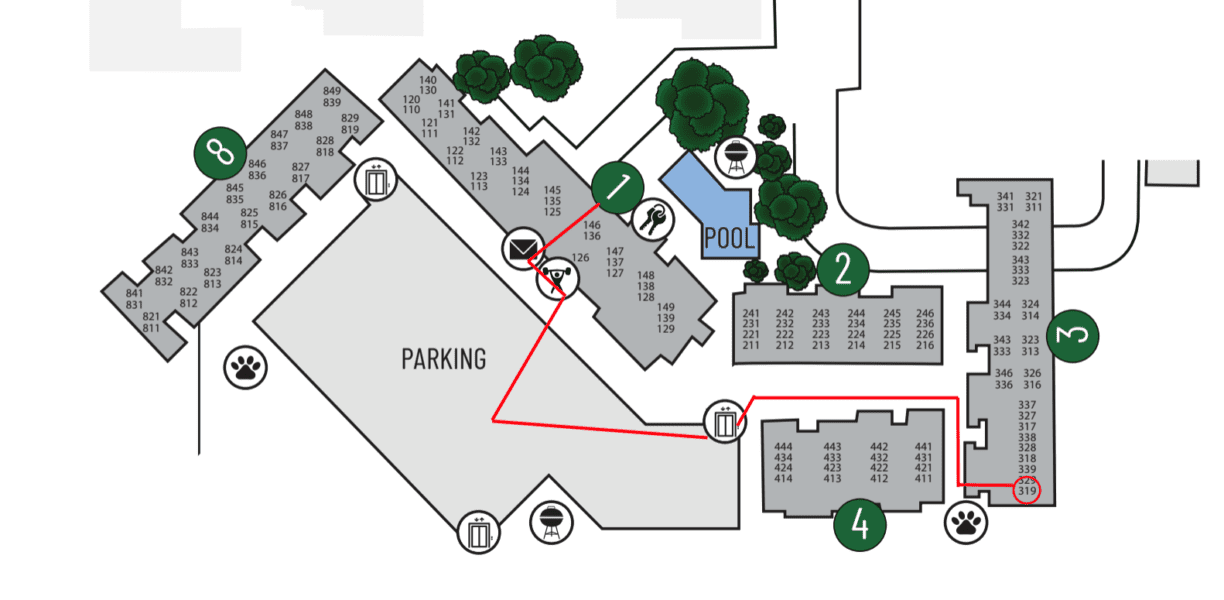 Note that this map is for illustrative purposes only and may not be to scale.