Directions to Apartment 126
Welcome to Muse at SoCo. Proceed to your unit by following the red line. When you reach the staircase go up two flights and unit 126 will be straight ahead on your left-hand side.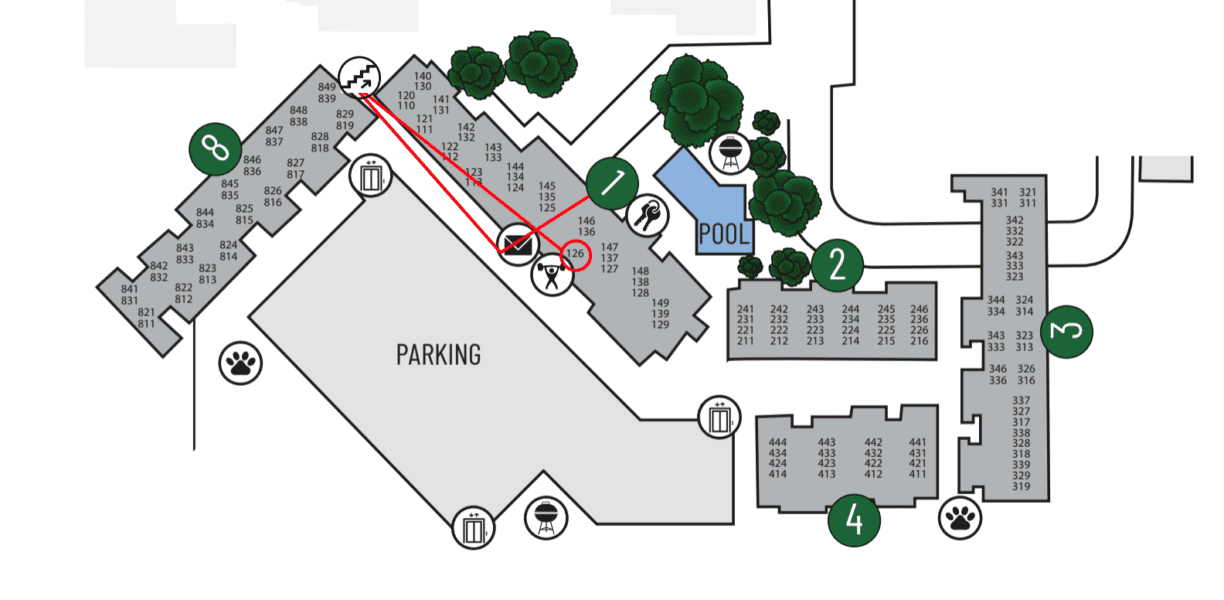 Note that this map is for illustrative purposes only and may not be to scale.